Super easy control over your ZPEAK Online Telephone Exchange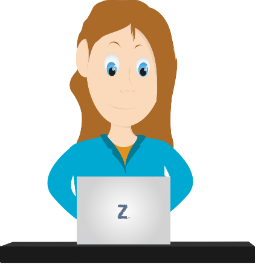 A ZPEAK telephone subscription goes further than just business landline calling and the devices. As a ZPEAK customer, you are in control of your own telephone exchange. After your online order you will receive login details that give you access to a useful personal Online Telephone Exchange. This is, as it were, the "back" of your telephone subscription that you can set up yourself. This includes:
Unlimited calls & ultimate flexibility 
The great advantage of every ZPEAK telephone subscription is the guarantee of flexibility. Where other business telephone providers charge you per minute, ZPEAK allows you to simply choose the subscription that suits you with any additional options to be purchased and from then on the monthly amount of your subscription is simply fixed. Completely independent of the number of functions you have on or later on or off. Nice! When logging in to your telephone exchange for the first time, you will see that you already have a "basic setup": your subscription.
Switch functions on and off when and how often you want
The functions that are checked in your ZPEAK Online Telephone Exchange are not fixed; You can consider the composition of your telephone subscription as advice. For example, as a Start-Up, if you need a function that is on at Small SMEs, you can simply turn it on. You also have the option to adjust and / or set functions that have already been activated, for example when compiling a Group call, set up Night Mode/Time Condition or to set up Speed Dialing Numbers. Being able to properly manage your ZPEAK Online Telephone Exchange is important; After all, a ZPEAK business telephone subscription includes the coordination of the telephone communication of your company. You can get started right away, if it doesn't work out completely, we have very good manuals that will help you further. Discover and experience it yourself by ordering now and gaining access to your own ZPEAK Online Telephone Exchange, or view our manuals with useful screenshots.

"Meerdere kantoren en 24/7 up and running"

"Zakelijke telefonie die met ons mee groeit"

"Heerlijk, we besparen op onze vaste lasten!"