Carefree with ZPEAK
Unlimited business calling for a fixed amount in only 4 steps

"Meerdere kantoren en 24/7 up and running"

"Zakelijke telefonie die met ons mee groeit"

"Heerlijk, we besparen op onze vaste lasten!"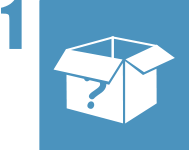 Order and compose a subscription
Enter the type of company you are, how many devices you want to use, your number portability and whether you want to trade in old devices. Then click on "Order Now" and choose the number of devices and type of devices. Optionally, you can expand your subscription with additional options such as installation guarantee, voicemail to e-mail, fax to e-mail and call recording. Pay one year in advance and receive a 10% discount on your order!!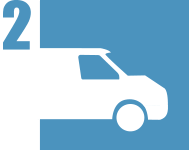 Delivery and installation
Your subscription with the corresponding devices will be sent and you will receive them within 5 working days. Did you also choose to exchange your old devices when compiling your subscription? Then you can send it back to our return address in the shipping boxes of your arrived devices. The settlement of this (10 euros per device) comes after 6 months in the form of a discount on your subscription.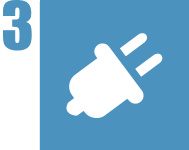 Set up
When your order has arrived, it needs to be connected. A clear installation manual is included with the shipment. If you cannot resolve this and do not use the useful installation guarantee option (one-time 95 euros), you can of course always view the frequently asked questions or contact monique@zpeak.com!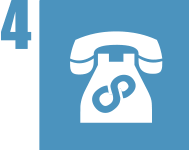 Start with unlimited and carefree business calling
Congratulations! From now on you are the proud owner of a ZPEAK subscription and you can make unlimited business calls and receive calls from a landline within your company, for a fixed amount per month!
At ZPEAK we like to keep it simple.
That makes us thé provider of the new way of fixed telephony for business in the Netherlands. We offer you convenience without losing sight of quality. Fixed telephony for the fixed amount of 10 euros per connection including device. And: As a ZPEAK customer you are in charge of your own online telephone exchange!